Trados Studio 2021 Freelance Plus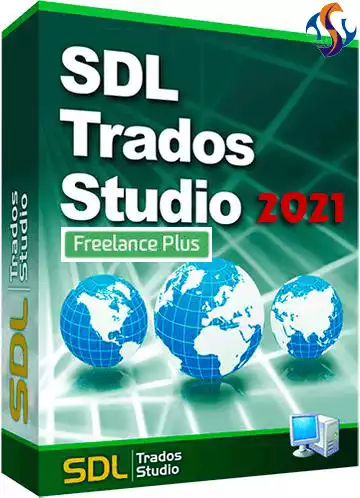 Trados is the most advanced, reliable, and comprehensive CAT tool . Studio 2021 Freelance plus provides an extra activation to work on two PCs simultaneously.
---
Trados Studio is a complete translation environment for editing, reviewing, and managing translation projects either offline on the desktop tool or online in the cloud.
The studio offers a number of core technologies to support you as you translate – translation memories (TMs), termbases (MultiTerm) for managing terminology, AugoSuggest Dictionary, and machine translation (MT) to speed up the translation process. In addition, there are many features to help increase your productivity and ensure your consistency.
This is the most comprehensive tool out there that helps open the widest range of formats.
SDL Trados Studio 2021 is the ground-breaking, dynamic translation solution offering true flexibility for busy translators and project managers. Work on the Studio desktop app on your PC or laptop for maximum productivity, plus keep projects moving when you're away from your desk through Trados Live — Studio's new cloud companion that works seamlessly across PC, mobile, and tablet. Studio 2021's new, powerful features and enhancements will ensure everyone in your team achieves their full potential. The future way of working is here. The future of translation software is Studio 2021.
Flexibility to work wherever you are
The dynamic combination and flexibility offered by Studio 2021 and SDL Trados Live will benefit everyone — from individual translators to project managers running large teams.
Higher quality translations can be delivered faster as you can:
Translate, review and manage work on the Studio 2021 desktop app when you're in the office
Move to the cloud when it suits to control your projects on any device, such as a tablet, through SDL Trados Live or the new SDL Trados Live mobile app.
Designed to raise your productivity
When under pressure to deliver increasing volumes of translations within short timeframes, it's essential to find ways to be more productive. Studio 2021 offers many enhancements to help you work smarter, speed up your translation process, and increase your productivity, including:
- Improved automation and quality assurance (QA) with the ability to customize your recognition settings for Placeables such as dates, times, currencies, and measurements
- More powerful search with an upgrade to the Advanced Display Filter
- Enhanced Translation Quality Assessment (TQA) interface.
- Personalize your Studio for increased functionality
It's now easier than ever to personalize your Studio. You can access the AppStore directly from Studio 2021 making it faster and easier to find, manage, update, and remove apps with fewer clicks. Apps are used by thousands of our customers to customize and extend the functionality of Studio to:
- Improve and automate your translation, review, or terminology processes
- Connect to third-party machine translation providers
- Fine-tune your verification checks to enhance the quality of your translations.
Choose peace of mind. Choose Trados. With Trados, we will always:
- Keep you ahead through innovation — Together Studio 2021 and Trados Live represent another leap forward in CAT tool innovation from SDL. This is part of our ongoing commitment to keep our users ahead of the curve
- Keep you up-to-date with free events and training — From live webinars to local roadshows and in-person training, our community always has access to knowledge to help them succeed in their roles
- Keep you supported through global communities — Online or face-to-face, our global community connects the right people, in the right language when it matters most. Wherever you are you can always raise questions, find answers, discuss and share ideas with the world's largest translation software community.
- If you are looking for a separate term managing solution, MultiTerm is your best choice.
- On-the-fly spell checking using Microsoft spell checker.
- Segments are marked clearly depending on the stage the file is in (translation, reviewing, etc.)
- There is also an actively developed platform (SDL OpenExchange) where third-party vendors and enthusiasts publish Trados add-ons, many of which are indeed very helpful.

Setup Environment: WorkGroup
Number of activation: 2
File formats: Work with any file format and any project
Operating System: Windows 8.1, Windows 10; Trados Live only requires an internet browser to work with
Hardware: RAM>=8G, screen resolution of 1024x768
Compatibility: Open standard file formats XLIFF, TMX, TBX & OLIF, interoperability with other CAT tools, and an app store making it possible to integrate with any workflow.
Support & upgrades: Paid support is available for unlimited specialist support and free upgrades.
Languages supported: Virtually any language combination that is also supported by Microsoft Windows.
Target languages supported per project: 3
Create project package: NO
Create project package: YES
Assess Quality: NO